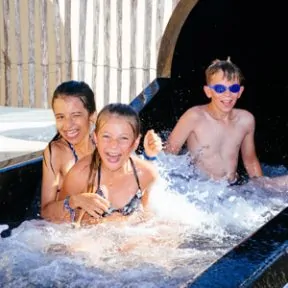 OPEN
from April to
September

Kids activities during Spring holidays


Mobile home 4 pax
Pricing and availability
Campsite Bahamas Beach
Saint-Gilles-Croix-De-Vie
850 m from the beach, discover our campsite, the name of which already hints at an exotic holiday, in a family- friendly atmosphere. We're ideally suited for you to make the most of the charming Saint-Gilles-Croix-de-Vie, with
its pleasant climate and contrasting coastline.
The discovery of the maritime and cultural heritage of Saint-GillesCroix-de-Vie promises a holiday that will not fail to satisfy you! From the campsite, venture onto the coast for a fishing session or stroll through the colourful stalls of Saint-Gilles-Croix-deVies pretty markets.
The Bahamas Beach has been part of the Chadotel family for more than 25 years and is dedicated to providing you with your dream holiday. With its comfortable and leafy setting, the campsite offers a whole range of entertainment and services to ensure a pleasant stay. At the rear of the campsite, the bicycle path will lead you to your next family activity.
on the campsite
Bahamas Beach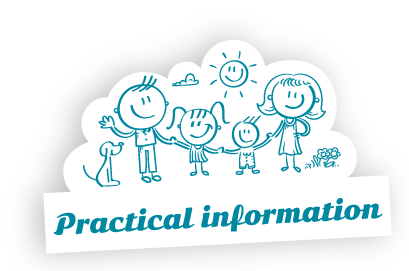 2.5 km from shops – 3.5 km from the St-Gilles-Croix-de-Vie train station
Camping Le Bahamas Beach
168 route des Sables
85800 St Gilles Croix de Vie

Beach access
850 m, unsupervised beach (dogs not allowed in July/August) or beach 1.2 km away (supervised)

Pool complex
Heated indoor swimming pool from April to September (+/- 25°C), 1 slide, paddling pool

Entertainment
Animation in July/August and spring break

Activities
Playground, multi-sports ground, ping-pong, crazy golf, pétanque

On site services
Bar/restaurant, snack bar, grocery store, bread depot

Bicycle paths
From the campsite - bike rental

Other services
TV/Wifi (1st free connection)

Animals
Animals 1 single animal of <20kg (except 1st and 2nd category dogs)



Wheelchair access + Wheelchair accessible mobile home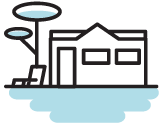 Area 4 ha - 235 pitches including :173 mobile homes, 62 pitches
260 M² INDOOR SWIMMING POOLS
The aquatic area of the Bahamas Beach campsite will entertain swimmers in all seasons thanks to the heated indoor pool.
The multicoloured water slide will entertain young and old!
Saint Gilles Croix de Vie, your family holiday destination
The Puy du Fou is located north of the Vendée in a little town called Les Epesses. It is a theme park for the whole family that relives the history of the Vendée through remarkable staging. 
Go through the famous and unique passage du Gois and enjoy the island of Noirmoutier with the family! Be seduced by the nature reserves, the salt marshes, walk through the bois de la Chaize or Eloux along the sea and go fishing at sea. 
The island of Noirmoutier
Ile d'Yeu is 17 km from the coast of the Vendée. You can discover the lighthouse de la petite foule, the Semaphor, the old castle, the fishing museum, the port of La Meule, the Pointe du But... 
The island of L'Ile d'Yeu