Accommodation for nature lovers
 F ans of traditinal camping and unusual accommodatin will be seduced by the comfort offred by our lodges. Superbly designed, the canvas eco-lodge and the coco lodge accommodate up to 4 or 5 people and benefi from great amenitis. Opening onto a wooden deck, the Chadotel Lodges are equipped with beds and included are the duvets, blankets and pillows. For your comfort it is fitd with a fully equipped kitchen which has a small refrigerator, microwave, stovetop, coffe maker, dishes, table and stools.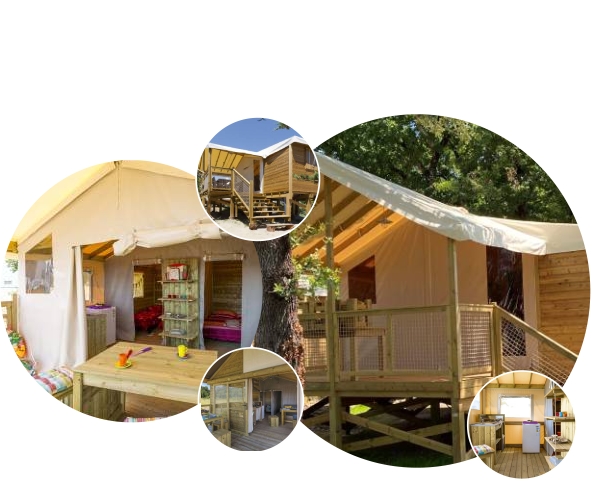 Discover our new atypical accommodation, the lodge on stilts. Splendid small hut of 24m² with a covered terrace on stilts with all comfort and sanitary facilities for 5 people.