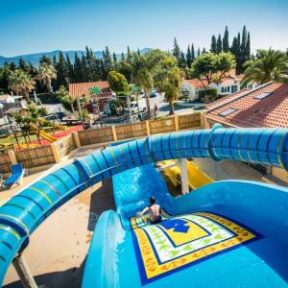 OPEN
from April to
November


mobile home 4 pax
Pricing and availability
Campsite Les Jardins Catalans
Argelès-sur-Mer
Nestled in the heart of the French Catalan coast, our campsite is a tree-filled garden of exception. From pomegranate trees, orange trees, palm trees and olive trees, your stopover in the Jardins Catalans is an invitation to relax and escape.
The Catalan country renowned for its beauty and its wealth, between the sea and the mountains,
is home to the beautiful village of Collioure as well as the medieval city of Castelnou. Only 30 kilometres away from the campsite, you can take a daytrip on the magnificent canals of the Spanish town of Empuriabrava.
Argelès, European capital of camping, was established in 1982. Traditionally, the site was created to welcome only tents but over theyears, Les Jardins Catalans has been transformed into a pleasant holiday village of mobile homes.
on the campsite
jardins catalans
Instagram @campings_
chadotel
Follow us every day on Instagram @campings_chadotel to discover exclusive surprises! Get a daily advantage code to use when booking at Chadotel.
From the opening of the campsites in April
From the April holidays, our entertainment team will offer you activities and evening entertainment in all campsites Chadotel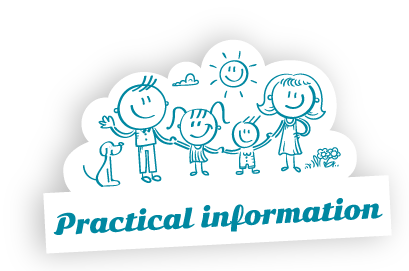 3.4 km from shops
3.5 km from the Argelès-sur-Mer
train station
Camping Les Jardins Catalans
Taxo d'Avall - Chemin de Taxo à la Mer
66700 ARGELES-SUR-MER

Beach access
1.8km from Marende beach, unsupervised beach in July/August (dogs not allowed)

Pool complex
Heated outdoor swimming pool in September (+/- 25°C), 2 slides, paddling pool with water games



Activities
Playground, football field, table tennis, petanque, outdoor fitness area

On site services
Bar/restaurant, snack bar, shop, bread depot

Bicycle paths
Departure 100 m from the campsite - bike rental

Other services
TV/Wifi (1st free connection)

Animals
1 single animal of <20kg (except 1st and 2nd category dogs


Wheelchair access + Wheelchair accessible mobile home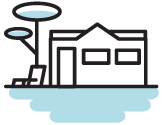 Area 3 ha - 169 pitches including : 169 mobile homes
L'espace aquatique du camping des Îles, entièrement paysagé, comblera les amoureux de la baignade et ceux du farniente, en toute tranquillité, sur le solarium.
Vaste piscine de plus de 300 m² de bassins : plage immergée, rivière à contre-courant, banc de balnéo, et aussi des toboggans qui amuseront petits et grands !
Argelès sur Mer, your holiday destination
Go at the Catalan markets.
Between the Mediterranean Sea and the Pyrenees, this destination offers you sandy beaches, rocky coves, fishing ports, marinas... For diving fans do not miss the wrecks such as (L'Alice Robert, l'Astrée, le Saumur, le Pythéas, Le Saint-Lucien, the José Illueca, but also le Trinidad and the Bristol Blenheim...).