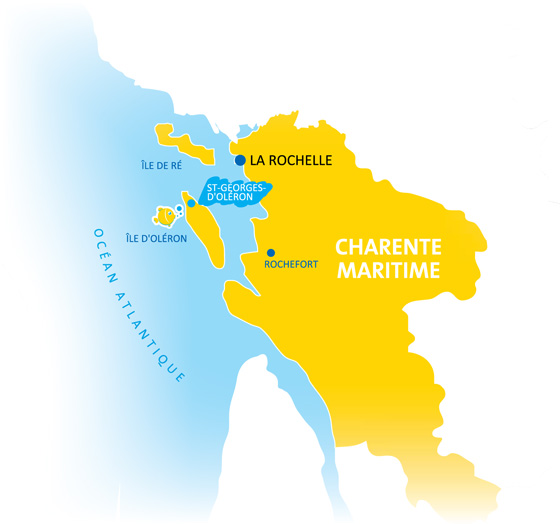 Nicknamed «the Luminous One» by Pierre Loti because of of its high level of sunshine, the island of Oleron has everything to seduce you. Once this prerequisite has been met, the island is nothing but a delight. A few artists have found refuge, and rightly so, in the very colourful oyster huts near the Château d'Oléron. Connected by bridge to the Charente coast, the island of Oleron is spread out with sandy beaches, marshes, and villages all waiting to be explored. From the top of Chassiron lighthouse, take in the exceptional view of the beacon d'Antioch, La Rochelle, ile de Ré, the Boyard fort and, of course, the endless ocean.
Ile d'Oléron, a unique experience in the heart of nature
At 3 km from the campsite
Beach and water activities
Discover the local gastronomie !
The flavors of the island
Admire the Fort Boyard during a boat trip.