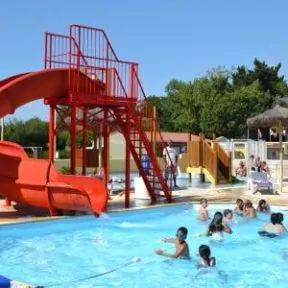 OPEN
from April to
September

Calm
and leafy environment
mobile home 4 pax
Pricing and availability
Campsite La Trévillière
Brétignolles sur Mer
Between land and sea, recharge your batteries in our wooded and shady campsite. Situated in a calm and peaceful setting, close to the beach and
shops, La Trévillière is ideally situated in Brétignolles-sur-mer, one of the most charming towns on the Vendée coast.
Just a short distance from the Trévillière, discover the vast wilderness of the Côte de Brétignolles with its dunes and small creeks. Take a walk along the seafront and enjoy the breathtaking views. For relaxing family-time, you can bask on the fine sand of one of its many beautiful beaches.
Since its arrival in the Chadotel family almost 30 years ago, the pretty stopover of la Trévillière has cultivated its calm, friendly atmosphere. This family-friendly
campsite extends over 3 hectares, and is rich in vegetation and recreational facilities.
on the campsite
La Trévillière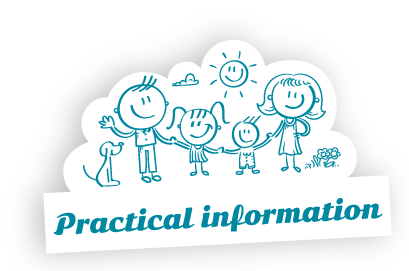 900 m from the shops – 10 km from
the St-Gilles-Croix-de-Vie train station
Camping La Trévillière
Rue de Bellevue
85470 Brétignolles sur Mer

Beach access
1.5 km from La Parée, supervised beach (dogs not allowed in July/August). 3 km from the Sauzaie cove (dogs allowed)

Pool complex
Heated indoor and outdoor swimming pool April to September (+/- 25°C), 1 slide, paddling pool

Entertainment
Animation in July/August

Activities
Games area, multi-sports ground, mini-golf, ping-pong, petanque

On site services
Bar/restaurant, snack bar, shop, bread depot

Bicycle paths
Departure 1 km from the campsite - bike rental

Other services
TV/Wifi (1st free connection)

Animals
1 single animal of <20kg (except 1st and 2nd category dogs)


Wheelchair access + Wheelchair accessible mobile home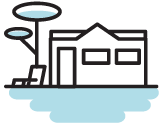 Area 3 ha - 203 pitches including : 135 mobile homes & 68 pitches
SWIMMING POOLS IN GREEN SURROUNDINGS
The aquatic area of the La Trévillière campsite, with its covered and heated swimming pool, will delight swimming enthusiasts.
The little ones will have a lot of fun in the paddling pool, which is decorated with the theme of the farm, as well as in the water slide.
Brétignolles sur Mer, the dream destination For nature lovers
The Puy du Fou is located north of the Vendée in a little town called Les Epesses. It is a theme park for the whole family that relives the history of the Vendée through remarkable staging. 
Explore the Vendée, on horseback, on foot, by bike along the cycle paths that stretch over more than 1000 km and discover the landscapes of the Vendée, the coastline, the sandy beaches, characterized region, the islands of Noirmoutier and Ile d'Yeu. 
Ile d'Yeu is 17 km from the coast of the Vendée. You can discover the lighthouse de la petite foule, the Semaphor, the old castle, the fishing museum, the port of La Meule, the Pointe du But... 
The island of L'Ile d'Yeu