When you go on holiday, you need to choose the mobile home that's right for you, the mobile home that meets your needs. For people with reduced mobility, this mobile home is certainly right for you. It has been specifically designed to make it easier for people with reduced mobility to adapt and get around.
If you're in this situation, you can see from the photos opposite that from the moment you arrived, we made sure to reduce as many obstacles as possible. We've tried to position this mobile home strategically to make the most of your stay.
The kitchen has been designed so that everyone can use it, and is equipped with essential appliances for everyday use. So you don't lose the comforts of home, even on holiday! Even the bathroom is designed to meet everyone's needs.
The terrace is spacious and sunny, so you can make the most of your holiday from the moment you arrive !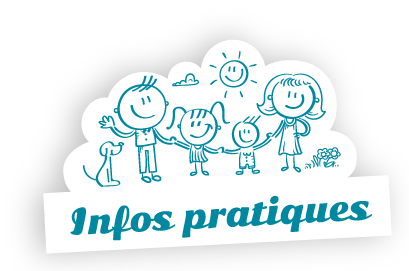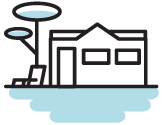 Mh Hélios PRM
Mobilhome from 34 m²



Services
Wifi et television

Bedroom 1*
1 bed 140x190 or 1 bed 160x190 or 2 beds 80x190, 2 bedside tables and 1 storage unit

Bedroom 2*
2 beds 80x190 or 1 high bed 80x190 and 1 bed 90x190, 1 bedside cabinet and 1 storage unit

Living Room
The living room has a sofa bed for 2 children (under 12) or 1 adult.

Bathroom
With shower, washbasin, storage unit and toilet

Kitchen
Fully-equipped kitchen: with 1 hob, 1 fridge, 1 microwave, 1 electric coffee maker (with filter).

Terrace
A terrace: Ideal for spending convivial moments together

Included: Blankets/duvets and pillows.
Not included: Bed linen, household linen and cleaning products.
Campsites offering this accommodation :