The name of this mobile home was not chosen at random, because it's a popular destination that makes us travel just by its name. It's also a warm destination, and all our Adriatic mobile homes are in seaside destinations, in friendly towns where the weather is generally good.
This mobile home is suitable for couples with young children, and is ideal if you're looking for a cocooning place. All the spaces have been optimised so that you'll be comfortable with all the comforts you need.
Although it's not a mobile home renowned for its space, this accommodation is fully equipped, particularly the kitchen (find out more below). You'll feel like you're in a different holiday location and atmosphere, but not in terms of comfort!
The terrace is a must in a mobile home, otherwise it wouldn't be a real holiday! That's why you'll find a large terrace adjacent to this mobile home.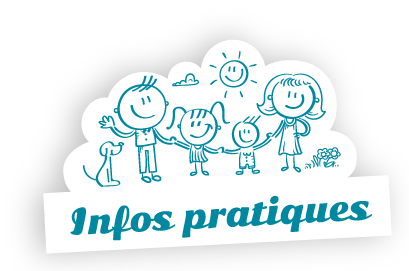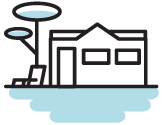 Mh Adriatique
Mobilhome from 20 m²



Services
Wifi et télévision

Bedroom 1
1 bed 140x190, 2 bedside tables and 1 storage unit

Bedoom 2
2 beds 80x190, 1 bedside cabinet and 1 storage unit

Living room
In the living room you have a folding bench for 2 people (preferably children).

Shower room
With shower, washbasin, storage unit and toilet

Kitchen
A fully-equipped kitchen: with 1 gas cooker with 2 burners, 1 fridge, a microwave, a sink and 1 electric coffee maker (with filter).

Terrace
A terrace: Ideal for spending convivial moments together

Included: Blankets/duvets and pillows.
Not included: Bed linen, household linen and cleaning products.
Campsites offering this accommodation :